Automatic Transmission flush
$159 plus tax with coupon
Transmission fluid breaks down, gets dirty and causes acceleration hesitation. This service includes:
Flush transmission, cooler and valve body
Replace with up to 16 quarts of fluid
Inspect linkage (adjust if necessary)
Check transmission operation
Road test
Plus applicable taxes. Valid only at Mazda of Valley Stream. Cannot be combined with any other applicable offer. Mazda vehicles only. Some vehicles may be slightly higher. Hazardous waste fee is applicable. Coupon must be presented at time of write-up. No cash value.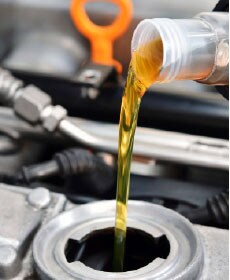 Hours
Monday

8:00AM - 5:00PM

Tuesday

8:00AM - 5:00PM

Wednesday

8:00AM - 5:00PM

Thursday

8:00AM - 5:00PM

Friday

8:00AM - 5:00PM

Saturday

8:00AM - 5:00PM

Sunday

Closed